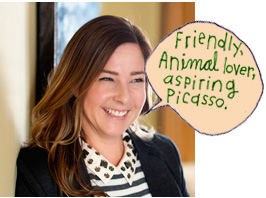 MICHELLE PAIRITZ
PRINCIPAL
CHICAGO, IL
Email Michelle >
Michelle started in graphic design and soon landed a role as a recruiter and loved it. With over 18 years of creative staffing experience, some of the smartdept's biggest clients started off looking for work through Michelle over 15 years ago. Michelle is also mom to four girls and painter of potentially famous artwork. She loves to travel, listen to Grateful Dead and cook. Foods she will wrestle you for include pretzels and cheese.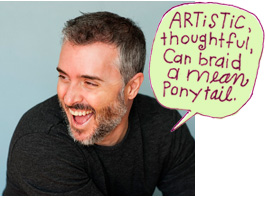 ERIC PAIRITZ
PRINCIPAL
CHICAGO, IL
Email Eric >
Eric is a graduate of the Ringling School of Art and Design and worked as a print designer in healthcare before beginning his now 17-year career in creative staffing. He is a water-skier, runner and rabid Cubs fan. His best sports achievement would have to be hitting a home run during Cubs fantasy camp. Dad to four beautiful daughters, he is also very used to being outnumbered. And his baseball card collection is probably better than yours.
MATT CROOK
PRESIDENT
CHICAGO, IL
Email Matt >
Matt has 20 years of staffing experience in creative, IT, financial services and administrative placement, working with both privately held and global firms. He is a father of four and has been married for 20 years. He's very involved with his kids and community, coaching basketball and baseball, but prefers not to be called "Coach" around the office. Matt is a Chicagoland native and huge fan of all major city sports teams (minus the White Sox).
SANA KHAN
HR CONSULTANT
CHICAGO, IL
Email Sana >
"Don't mess with Texas," says this hardcore Dallas Mavericks fan! Sana comes to smartdept. inc. with 7 years of experience as an HR Specialist and loves having a positive impact on the success of a business and the lives of the people in it. This cat-crazy Texan is an avid reader and has garnered Buzzfeed fame for her "Friends" themed bridal shower. So, check it out!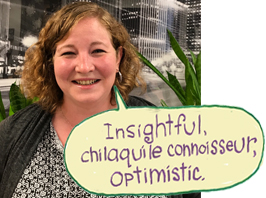 AMY PORTER
SENIOR CREATIVE CONSULTANT
CHICAGO, IL
Email Amy >
Amy is a graduate of DePaul University who received her degree in Journalism smack dab in the middle of the rise of the blogger and the death of print. Thus, she landed a job in HR before transitioning into her 10+ year career as a creative staffer. Amy loves coffee (always iced) and hanging at her favorite local barcade. This gifted green thumb loves to garden and can't wait to find out what you want to be when you grow up.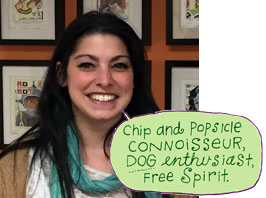 JAIME SKLAR
CREATIVE CONSULTANT
CHICAGO, IL
Email Jaime >
Jaime attended college in Boulder, Colorado, where she studied psychology. She cut her recruiting teeth locally by placing marketing ambassadors, and feels her ability to read people is one of her key attributes. Jaime is passionate about nature and music (maybe why she went to school in Colorado?) and also enjoys painting and reading in her free time. Number one in her heart is her Siberian husky, Lexi-Moo-Cow. And if you play for the Chicago Blackhawks, she would like to speak with you about some of our open opportunities!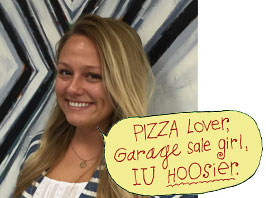 NINA STROLIA
CREATIVE CONSULTANT
CHICAGO, IL
Email Nina >
Nina is a graduate of Indiana University. Go Hoosiers!!! During her time at IU, she studied television production and management and had the good fortune to work at WGN-TV as a web content producer. Nina is passionate about the arts and is a major foodie. She spends her free time honing her culinary skills while crushing on Jim Halpert from television's "The Office." As if you weren't already impressed, she loves the Blackhawks and the Cubs, too!
HANNAH STAAL
CREATIVE CONSULTANT
GRAND RAPIDS, MI
Email Hannah >
A Michigan lifer, Ms. Staal is chock full of pride for her home town of Grand Rapids. Hannah is a graduate of Grand Valley State (100 points if you can name their mascot), where she studied Spanish and Hospitality Management. After some wayward studying in Costa Rica, Hannah entered the recruiting world in the educational space before finding her way to smartdept. inc. Hannah is a foodie, who boasts of being ridiculously organized and makes happy people jealous because she smiles so much!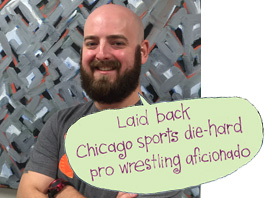 COLIN WODARSKI
BUSINESS DEVELOPMENT
SEATTLE, WA
Email Colin >
Colin is a graduate of Northern Illinois University, GO HUSKIES! He took the traditional route to recruiting by teaching PE after graduation. Soon after, he was introduced to creative recruiting and never looked back. Colin is fond of our local sports teams, especially the Cubs, Bears, & Blackhawks. He likes to cook (which will be handy at our next pot luck), play golf and loves all things Marvel Comics. And, my guess is that he would whoop you pretty good at Madden Football.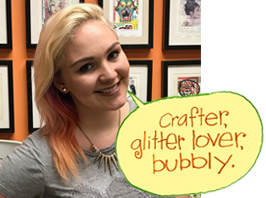 COLLEEN WALTON
CREATIVE CONSULTANT
SEATTLE, WA
Email Colleen >
Colleen Salsa-ed her way into smartdept. inc. on the heels (and toes) of 19 years of dance. This experienced Seattle creative staffer is a self proclaimed "Disney Freak" who loves the Haunted Mansion and has her own recipe for constructing homemade mouse ears. Colleen is fluent in Spanish and is the former Editor in Chief of her college on-line magazine. She would like nothing more than to make her next headline read, "I Just Got You An Amazing Job!"