MICHELLE PAIRITZ
Principal
Michelle started in graphic design and soon landed a role as a recruiter and loved it. With over 18 years of creative staffing experience, some of the smartdept's biggest clients started off looking for work through Michelle over 15 years ago. Michelle is also mom to four girls and painter of potentially famous artwork. She loves to travel, listen to Grateful Dead and cook. Foods she will wrestle you for include pretzels and cheese.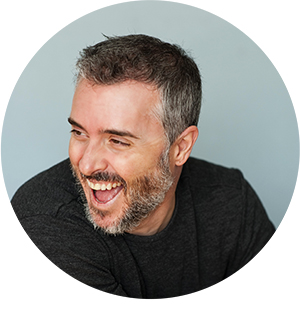 ERIC PAIRITZ
Principal
Eric is a graduate of the Ringling School of Art and Design and worked as a print designer in healthcare before beginning his now 17-year career in creative staffing. He is a water-skier, runner and rabid Cubs fan. His best sports achievement would have to be hitting a home run during Cubs fantasy camp. Dad to four beautiful daughters, he is also very used to being outnumbered. And his baseball card collection is probably better than yours.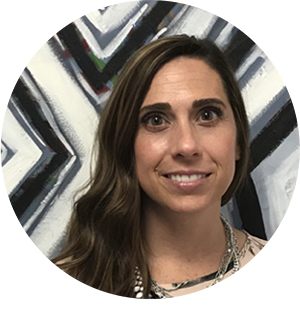 MINDY MARVIN
National Director of Sales and Strategy
A 13-year veteran of staffing, we are feeling very lucky (get it) to have Mindy as part of our management team. This mother of two recognized her leadership qualities early on, when she was credited with rallying her entire kindergarten class back from a talent show gone awry. In her spare time Mindy enjoys running with her dog (a boxer named Sophie), traveling and has a not-so secret sweet tooth for anything coconut and chocolate. Among her travel goals are trips to Italy and Barcelona. Hmmm… smartdept. inc. Barcelona, I like the sound of that!
SANA KHAN
HR Consultant
"Don't mess with Texas," says this hardcore Dallas Mavericks fan! Sana comes to smartdept. inc. with 7 years of experience as an HR Specialist and loves having a positive impact on the success of a business and the lives of the people in it. This cat-crazy Texan is an avid reader and has garnered Buzzfeed fame for her "Friends" themed bridal shower. So, check it out!
APRIL LEVINS
Accounting and Operations Manager
April comes to us from Kansas City, so I'm guessing she knows a little something about BBQ and rooting for the Royals! She is a graduate of Vassar College in Poughkeepsie, NY (how many times do you get to use Poughkeepsie in a sentence) and was born in July. April cut her teeth in Accounting and Operations at a law firm before she joined us at SD. She is an animal lover and has a mutt named Maeby after the show Arrested Development.
ANNA LARSON
Account Manager
Anna was born and raised in the Puget Sound region and is a huge Seattle sports fan! She joins smartdept. inc. honed her relationship making skills in the retail space where she successfully built business and managed up to 20 co-workers. Anna is Mother to a Hayanese pup named Hugo, a self proclaimed DIY expert and recently check skydiving off of her bucket list. She enjoys connecting with people and believes you should never underestimate the power of a kind gesture.
COLLEEN FUELLING
Account Manager
Colleen joins us out of the digital marketing world, where she worked cross-functionally with businesses in Grand Rapids on creative niched projects. This foodie excels at customer service, because she is passionate about developing relationships. A creative to the core, Colleen was a cosmetologist in another life and is a published author on the most popular kids activities website in Grand Rapids (shameless plug). Her happy place is near water.
AMY PORTER
Senior Creative Consultant
Amy is a graduate of DePaul University who received her degree in Journalism smack dab in the middle of the rise of the blogger and the death of print. Thus, she landed a job in HR before transitioning into her 10+ year career as a creative staffer. Amy loves coffee (always iced) and hanging at her favorite local barcade. This gifted green thumb loves to garden and can't wait to find out what you want to be when you grow up.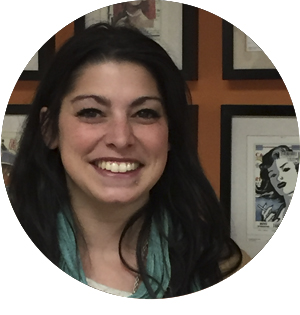 JAIME SKLAR
Senior Creative Consultant
Jaime attended college in Boulder, Colorado, where she studied psychology. She cut her recruiting teeth locally by placing marketing ambassadors, and feels her ability to read people is one of her key attributes. Jaime is passionate about nature and music (maybe why she went to school in Colorado?) and also enjoys painting and reading in her free time. Number one in her heart is her Siberian husky, Lexi-Moo-Cow. And if you play for the Chicago Blackhawks, she would like to speak with you about some of our open opportunities!
NINA STROLIA
Senior Creative Consultant
Nina is a graduate of Indiana University. Go Hoosiers!!! During her time at IU, she studied television production and management and had the good fortune to work at WGN-TV as a web content producer. Nina is passionate about the arts and is a major foodie. She spends her free time honing her culinary skills while crushing on Jim Halpert from television's "The Office." As if you weren't already impressed, she loves the Blackhawks and the Cubs, too!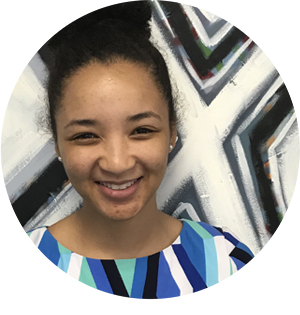 SARA CRUSE
Creative Consultant
Joining us from the world of sports marketing (tweet tweet), Sara is excited by having the opportunity to help others find their passion in life. This U of I alum (go Illini) and graduate of DePaul University College of Law will be laying down the law on the recruiting side for us at smartdept. inc. Family is a priority for Sara and she is sandwiched between and older and younger brother. Sara is a lover of kittens, cupcakes and maple bacon.