Hey! It's Women's History Month. And seeing as we are a Women's Business Enterprise, certified by the WBENC, we thought it would be cool to ask a few of our Smarties to share their thoughts on women of historic significance that have been inspirational for them.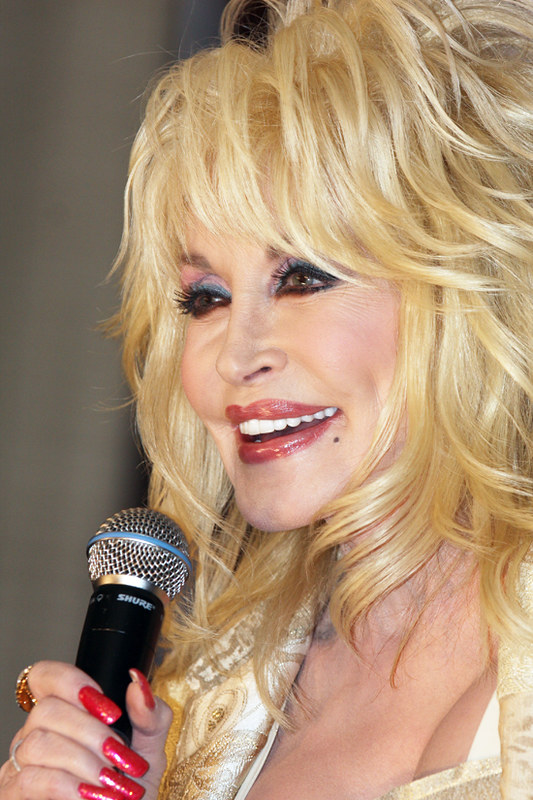 Amber Rowher, Creative Account Manager at smartdept. says, "The first person that comes to mind is Dolly Parton. Aside from being an incredible artist who has found success across several music genres, she has always challenged societal norms of being a woman. To this day, she continues to speak out and support LGBTQ rights and Black Lives Matter. I think it is because of women like her that others today are given more opportunities they otherwise wouldn't have."
What? Are you not familiar with Dolly Rebecca Parton? Well, here's a bit more. Dolly is an American singer-songwriter, actress, philanthropist, and businesswoman known primarily for her decades-long career in country music. Dolly's career has spanned over fifty years; Parton has been described as a "country music legend" and has sold more than 100 million records worldwide.
Okay, she's got talent. But did you know that she also co-owns The Dollywood Company, which manages the Dollywood theme park, the Splash Country water park, and a variety of dinner theatre venues? Additionally, she has founded several charitable and philanthropic organizations, including the Dollywood Foundation, which manages several projects to bring education and poverty relief to East Tennessee, where she grew up.
Honestly, Dolly is excellent! Her philanthropic efforts are too many even to list. But here is something worthy of attention. In response to the COVID-19 Pandemic, Parton donated $1 million towards research at Vanderbilt University Medical Center and encouraged those who can afford it to make similar donations. What would Dolly do (WWDD)? Now you know!
Rob Leinheiser, Creative Account Manager at smartdept. says, "As a theater lover, Aphra Behn is a trailblazer with a special place in my heart. Her plays are rich and epic, in the same style as Shakespeare and her Restoration contemporaries. Her greatest work, The Rover, is still widely performed today."
Aphra Behn was born on December 14th, 1640. Yup! I had to bust out Peabody's Way Back Machine for this one. But Aphra Behn's contributions are substantial! And think of all the travel miles I accumulated during my research. An English playwright, poet, prose writer, and translator from the Restoration era, Aphra was one of the first English women to earn a living from her writing. As a result, she broke cultural barriers and served as a literary role model for later generations of women authors.
Aphra was one bad 17th Century lady, and her rise from obscurity caught the attention of Charles II, who employed her as a spy. Upon her return to London, she began writing for the stage. She ran with a coterie of poets and famous libertines and wrote under the pseudonym Astrea. Following her death, new female dramatists acknowledged Behn as a vital predecessor who opened public space for women writers. In 1915, a six-volume collection of her work was republished, and since the 1970s, Behn's literary works have been praised by feminist critics and writers. As a result, Behn was rediscovered as a significant female writer.
She is remembered in Virginia Woolf's A Room of One's Own: "All women together, ought to let flowers fall upon the grave of Aphra Behn… for it was she who earned them the right to speak their minds… Behn proved that money could be made by writing at the sacrifice of certain agreeable qualities. By degrees, writing became not merely a sign of folly and a distracted mind but was of practical importance."
She died on April 16th, 1689, and was buried in the East Cloister of Westminster Abbey (hands down Joey Tibbiani's favorite Abbey).
Sarah Zachary, Creative Account Manager at smartdept. says, "I think of RBG. She was insanely successful in her career, serving as a trailblazer in the US Supreme Court. She spent most, if not her entire, career advocating for gender equality and women's rights and has been inspiring to so many women who want to make a difference in our country today."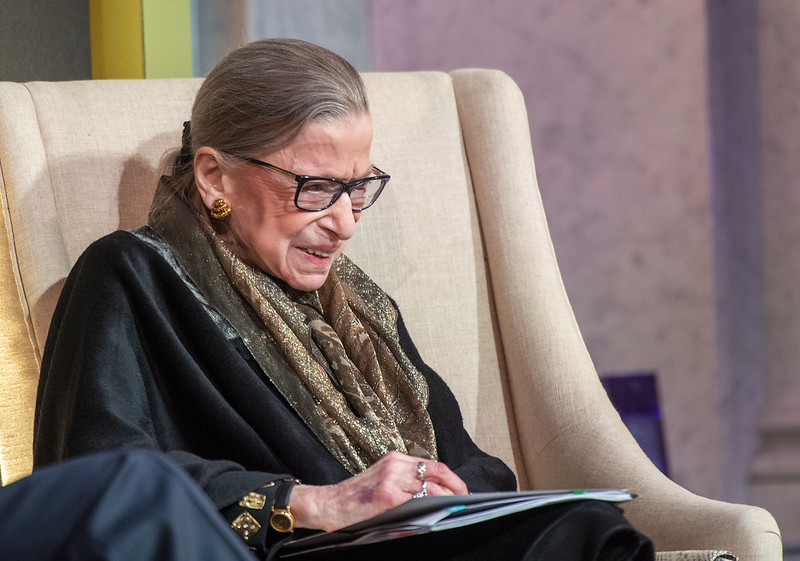 Yaazzz! Sarah knocks it out of the park with her choice of Joan Ruth Bader Ginsburg. RBG was an American lawyer and jurist who served as an Associate Justice of the Supreme Court of the United States from 1993 until she died in 2020. Ginsburg was the first Jewish woman and the second woman to serve on the Court after Sandra Day O'Connor. President Bill Clinton nominated her for The Supreme Court to fill the seat vacated by retiring Justice Byron White.
Ginsburg spent much of her legal career advocating for gender equality and women's rights, winning many arguments before the Supreme Court. She advocated as a volunteer attorney for the American Civil Liberties Union and was a member of its board of directors and one of its general counsel. I could break the internet listing how RBG has contributed to reshaping our society. She authored significant opinions or is credited with influencing colleagues on gender discrimination, abortion rights, search and seizure, international law, voting rights and affirmative action, and Native Americans.
As a result of her actions, RBG has received more than 30 honorary degrees (not too shabby) and has been recognized as an inductee in the National Women's Hall of Fame, named one of the 100 most powerful women in 2009, and was named one of Time Magazines' 100 most influential people in 2015.
Thanks for peaking at some women who have inspired us here at smartdept. We encourage you to celebrate Women's History Month with us by taking a minute to think about women (other than your Mom) who have inspired you.
Dolly Parton photo by: Eva Rinaldi
Aphra Behn image from: Ann Longmore-Etheridge
Ruth Bader Ginsburg photo from LBJ Library