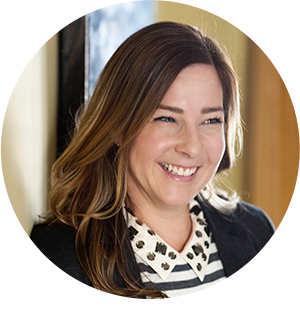 MICHELLE PAIRITZ
Principal
Michelle started in graphic design and soon landed a role as a recruiter and loved it. With over 18 years of creative staffing experience, some of the smartdept's biggest clients started off looking for work through Michelle over 15 years ago. Michelle is also mom to four girls and painter of potentially famous artwork. She loves to travel, listen to Grateful Dead and cook. Foods she will wrestle you for include pretzels and cheese.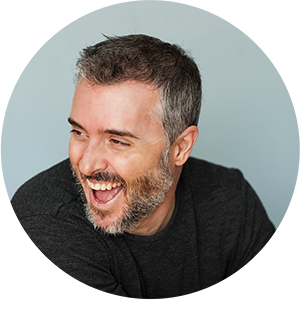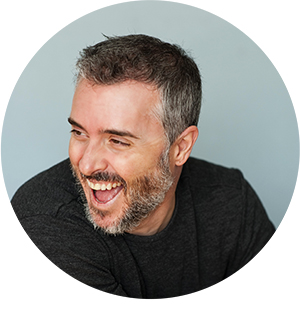 ERIC PAIRITZ
Principal
Eric is a graduate of the Ringling School of Art and Design and worked as a print designer in healthcare before beginning his now 17-year career in creative staffing. He is a water-skier, runner and rabid Cubs fan. His best sports achievement would have to be hitting a home run during Cubs fantasy camp. Dad to four beautiful daughters, he is also very used to being outnumbered. And his baseball card collection is probably better than yours.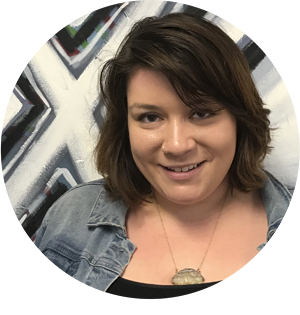 APRIL LEVINS
Accounting and Operations Manager
April comes to us from Kansas City, so I'm guessing she knows a little something about BBQ and rooting for the Royals! She is a graduate of Vassar College in Poughkeepsie, NY (how many times do you get to use Poughkeepsie in a sentence) and was born in July. April cut her teeth in Accounting and Operations at a law firm before she joined us at SD. She is an animal lover and has a mutt named Maeby after the show Arrested Development.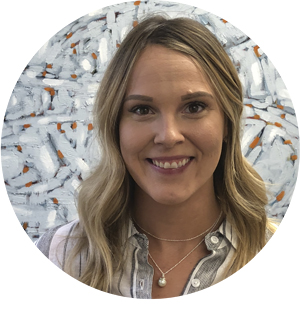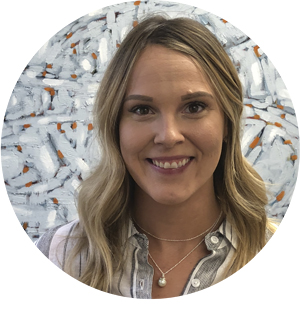 ANNA LARSON
Creative Account Manager
Anna was born and raised in the Puget Sound region and is a huge Seattle sports fan! She joins smartdept. inc. having honed her relationship making skills in the retail space where she successfully built business and managed up to 20 co-workers. Anna is Mother to a Havanese pup named Hugo, a self-proclaimed DIY expert and recently checked skydiving off of her bucket list. She enjoys connecting with people and believes you should never underestimate the power of a kind gesture.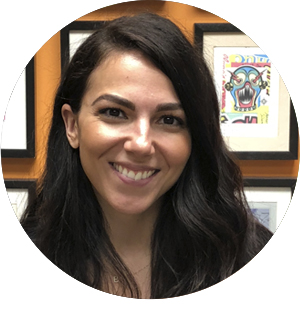 MELISSA IMBROGNO
Creative Account Manager

Melissa joins smartdept. inc. with three years of full-cycle recruiting experience (we love that about her). A creative at heart, Melissa shares her love of life, fashion, travel and photography through her own lifestyle blog. When she is done recruiting and blogging for the day, her favorite way to wind down is with a glass (or two!) of red wine, pizza, and a Netflix documentary.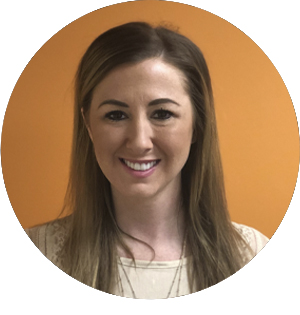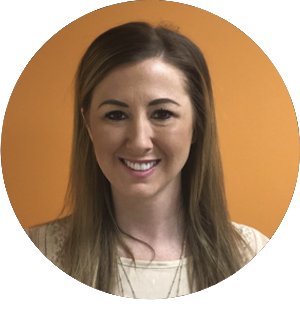 HEATHER GOULDSBERRY
Creative Account Manager
Heather comes to smartdept. inc. with 5 years of staffing experience. A graduate of Columbia College, her degree in Fashion Business will force all of her Smartie co-workers to stay up on the latest trends. Heather is a self proclaimed coffee fanatic and can frequently be spotted loitering in front of her local Dunkin with a blueberry coffee in each hand. Heather loves to travel and recently claimed Paris as her favorite trip EVER!